Sensors have been increasingly used in the rail and transportation industry, thereby increasing efficiency in railway transportation. Bestech Australia present a wide range of high-precision displacement sensors, temperature sensors as well as measuring instruments and systems from Micro-Epsilon suitable for the rail industry. These sensors specialise in acceleration, vibration, angular rate and inclination measurement.
Measurement of rail track wear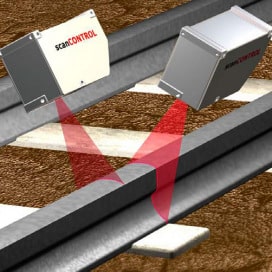 The rail tracks are always prone to high stress and load due to constant running of high speed modern trains. These loads may result in damages which could be a threat to safety and stability of trains running on those tracks. Hence, the condition of these tracks must be regularly checked to prevent any accident. In doing so, the wear of the rail head must be inspected to ensure that the rail is not too high that might lead to train derailments.
Test-rig for steel wheel profile measurement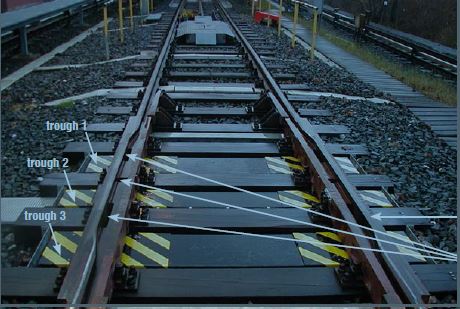 The high mileage of rail vehicles often leads to causing wear on the wheels. This affects the safety of the vehicle and generates high maintenance costs. To avoid this, test-rig setup is introduced in the track bed to measures the profile sets of complete trains. To perform the inspection of rail track wheels, high precision modern measurement system is used that includes point and line laser-based optical devices.
Quality control for railway sleeper production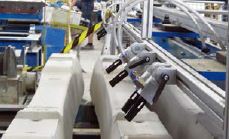 Quality control of railway sleeper is performed by manufacturers using various 3D measurement systems along with optical sensors. The process includes monitoring the characteristics of embedded parts of rail sleepers such as strength, rigidity and stability. This test is done regularly to avoid any large damage. Two laser profile scanners are used in this process to scan the sleeper.
Tracking control of gantry and overhead cranes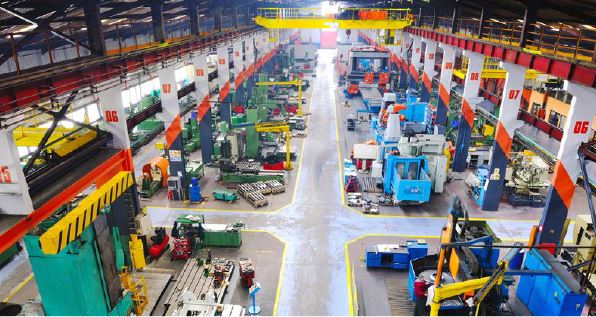 To ensure that gantry and overhead cranes remain on the rails, several rail guided elements such as wheel flanges and guide pulleys are used. Although these elements can mesh which may lead to noise, stress in the crane construction or wear of the wheels and rails. In order to avoid high-cost maintenance to fix this problem, tracking controllers are used to ensure that the crane wheels are kept central to the rail track.
Profile measurement of mounted tram rails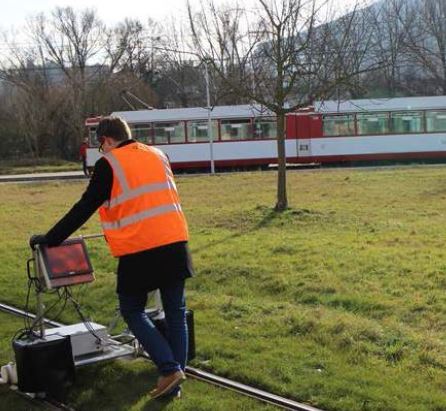 Monitoring wears in trams is very important so as to maintain good operating conditions. To facilitate this kind of measurement, a measurement system that can automatically detect and analyse the conditions is preferred. In this case, non-contact laser profile scanners are used to record the profile of the rail.