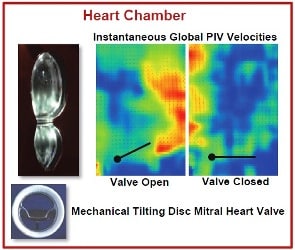 The Interactive Hemodynamics Visualization & Analysis System enables an interactive experimental study of hemodynamics using state of the art technologies. Explore the highly visual nature of fluid flow using many standard or custom blood vessel models and heart valves interactively and safely with Patented Interactive Experiment and user friendly FLOWEX™ software which integrates Educational Computer Aided Design (CAD), Computational Fluid Dynamics (CFD), and Particle Image Velocimetry (PIV).Interactive Flow Experiment and FLOWEX™ software are used as tutors and they serve to increase basic skills and knowledge of hemodynamcis.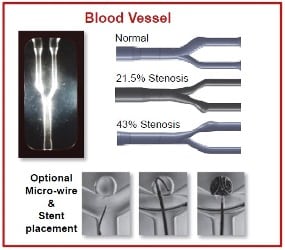 Standard models
 – Three blood vessel phantoms, based on real patient data demonstrating various degrees of stenosis, come with the system. – A mitral mechanical tilting disc heart valve comes as standard. Bestech Australia also provide test equipment for hospitals such as 60 Hertz Impedance Tester, Ground Integrity Tester, Digital Interval Timber, Plugs & Jacks, Ground & Power Outlets, Grounding Cord Sets, and etc.
Now producing dentures is as easy as printing a picture. Our CAM software is the perfect tool to produce dentures, crowns, implants and bridges. It is easy to use, safe and efficient. The software comes with many attactive features such as advanced automatic nesting, axis detection, 5-axis continuous milling, impants, traceability, sprues, etc. Its automated process is the key for quick and efficient production, as it avoids operator errors.
Advanced Automatic Features
Enables you to mill more than 50 crowns in a single 100mm disk.
For flawless precision, propose a specific milling axis and strategy for each area.
Margin line is automatically detected and thus milled with a specific strategy, so as to obtain the most accurate result for a perfect fit.
5-Axis Continuous Milling
For each selected area, the software recognizes insertion axis and undercuts to produce the correct fitting surfaces. Checking the machine capability first, it applies continuous 5-axis milling toolpaths to guarantee the ultimate results.
Detects all implant axes, seating of the screw, drilling depths, horizontal and vertical areas to find the most efficient milling strategy.
Main Features Blank Library:
Being as flexible as possible, the software manages many different kinds of blanks with specific geometries from different material producers and suppliers.
Just click from the top view and sprues will be created directly in the best position. Sprues can be easily created in order to reduce sintering distorsion. Each created sprue remains fully editable.
Reference engraving allows you to quickly and clearly identify produced parts. Thanks to the additional-reporting feature, identifying and tracking dentures is very easy.
The CAM software can automatically generate connectors. Simply choose the most appropriate shape to avoid distorsion during the sintering of your zirconia.
Block Height Optimization:
It allows you to incline the dentures so they perfectly fit within the block. Milling will automatically be made with the correct tool inclination to compensate the angle with respect to insertion axis.
A glance at users around the world:– Aligarh Muslim University, India – Arizona State University, USA – Bucknell University, USA – California State University, USA – George Washington University, USA – Imperial College London, Great Britain – Indian Institute of Technology Kanpur, India – Clínica Oftalmológica Pasteur, Chile – Technion Israel Institute of Technology, Israel – University of Ghent, Belgium and many more …
Enquire Now