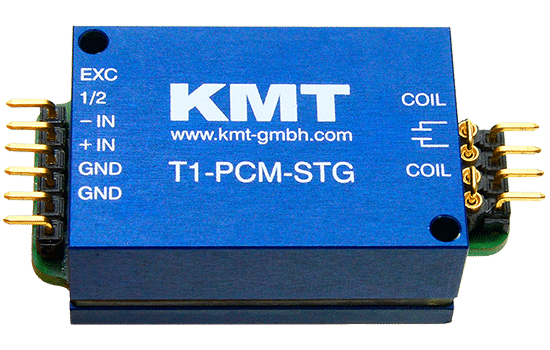 The KMT T1 is a single channel telemetry system ideally used for transmitting signals from strain gauges installed on rotating shaft. It has built-in transmitter electronics for connecting strain gauge in full-bridge and half-bridge mode. The transmitter can be attached to the shaft using a special glass fiber reinforced tape or in a ring housing made for the shaft.
Key features:
Single channel
0-1200Hz signal bandwidth
Strain gauge and Pt100 input
16-bit data resolution
Operating temperature: -40 to 85 C
Digital signal is generated from the encoder which is transmitted to the receiver head via an induction winding around the shaft. The signal is sent to the receiver unit via cable. The receiver unit can either provide standard 0 – 10V analog output or 4 – 20mA current loop output. The signal can be automatically adjusted to zero by pressing the button on the front of the receiver unit.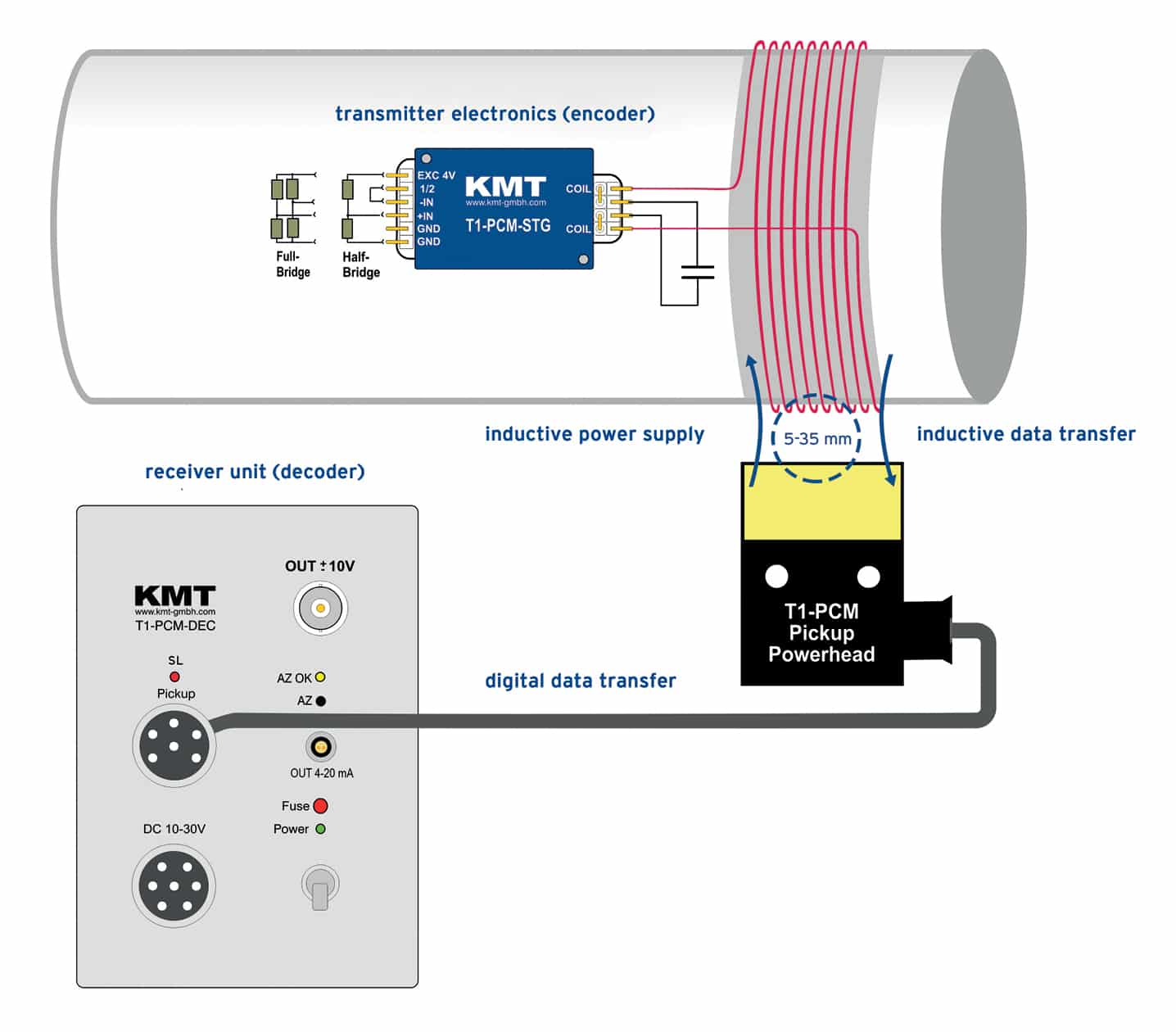 Enquire Now