The Dx BrakeTemp offers its user with a high precision telemetry system for direct measurement of wheel temperature of vehicles. The temperature data are collected and digitized at the wheel which are transmitted to the receiver unit inside the vehicle. The BrakeTemp telemetry system is designed with robust housing to suit road testing and measurement applications which are generally challenging.
This system allows synchronous temperature acquisition of all four wheels and display the data in real-time. The sensor is also supplied with optional mounting plate to allow for direct attachment to the vehicle's standard wheel bolts. Therefore, it significantly reduces installation time and easy to operate. This unit can also be integrated seamlessly into existing measurement technology via the standard CAN or analog interfaces.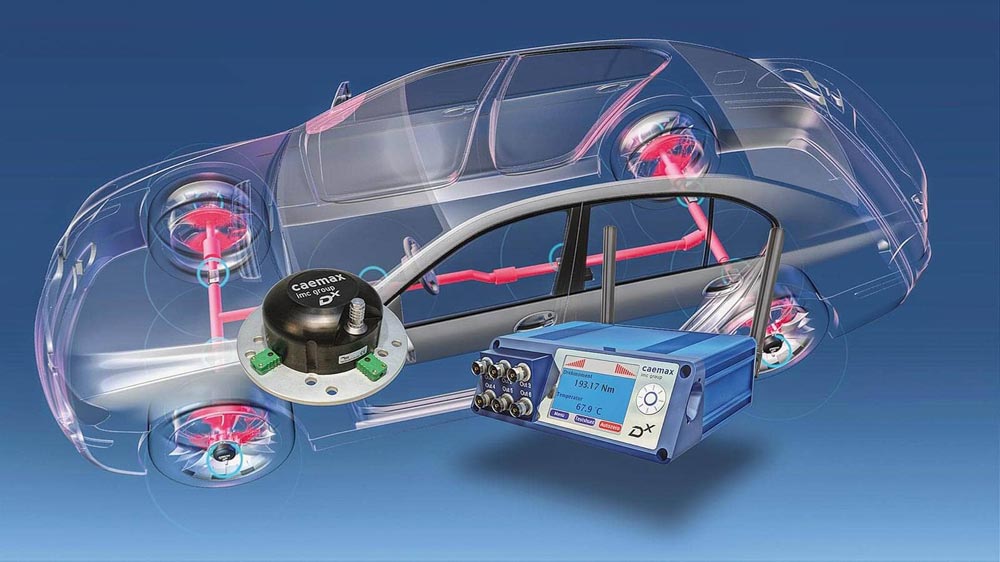 Each of the four transmitter units (D*-SCT) sends data from one or more different sensors to the D*-RCI receiver unit. This configuration allows users to easily cascade an existing system. New sensors can be easily connected to the transmitter unit and the measurement data can be displayed and monitored in real-time in the receiver unit. The telemetry system remains unchanged even when the sensors are changed.
Enquire Now