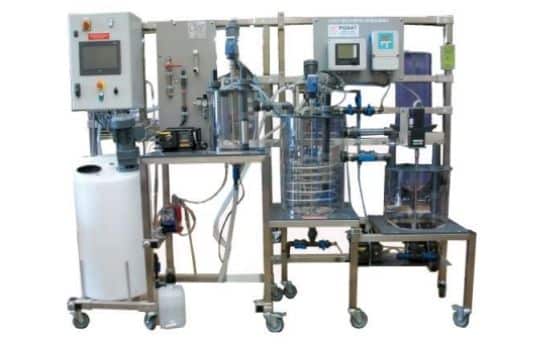 The automated biological treatment training equipment is designed for educational institutes to teach the students various stages of wastewater treatment through the reproduction of the activated sludge process in an automated system. It enables the study of the aerobic and anoxic sewage treatment processes and allows for treatment efficiency calculation as well as optimization of operating parameters. The teaching equipment also enables students to conduct the nitrogen treatment process and perform the treatment efficiency calculations.
Experimental Capabilities:
Recognize the elements of a biological treatment
Definition of the functions of the identified elements
Treating synthetic wastewater by biological route in long time ventilation or light load conditions.
Enquire Now