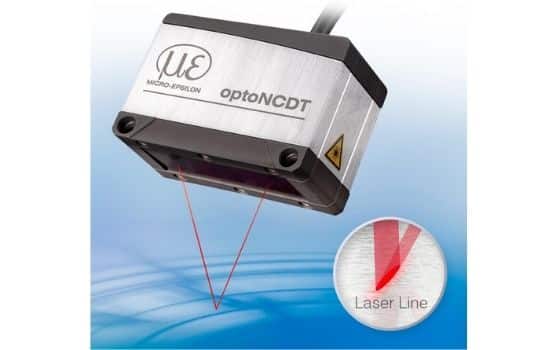 The optoNCDT1900LL is an advanced laser triangulation sensor with the modified oval-shaped laser line to ensure reliable measurement of distance and displacement on shiny, metallic and reflected objects. The laser displacement sensor has a compact design to enable installation into restricted space. It also comes with fitting sleeves to ensure automatic alignment of sensor position during replacement to ensure highly accurate and reliable measurement. 
The new advanced laser sensor offers a unique combination of high speed, design, and accuracy. Therefore, it can provide reliable measurement in either static or dynamic applications. The sensor comes with intelligent automated light exposure control which enables measurement on rapidly changing surfaces and in strongly illuminated environments up to 50,000 lux with high precision and outstanding reliability.
These advanced, non-contact displacement sensors are ideal for challenging automation tasks, automotive production, automotive production, 3D printing and measuring machines.
Key Features:
Measuring Range: 0-2mm. 0-25mm

Measurement rate: 10 kHz

Interface: Analog (U/I) / RS422 / PROFINET / EtherNet/IP

Repeatability <0.1 µm
Enquire Now