Plastic manufacturing demands a number of compliance checks such as temperature control, color compliance, defect detection, dimensional uniformity and many more. To serve these quintessential operations, Bestech Australia has a wide range of sensors and solutions that facilitates non-contact measurement techniques enabling a wear-free operation. Multiple factors such as dimension, temperature, colors, thickness, etc can be measured and monitored with the help of these robust sensors.
Infrared temperature sensors
Laser profile scanners
thicknessCONTROL measurement system
Eddy current sensors
Capacitive sensors
Color sensors
Inline colour measurement of injection moulding parts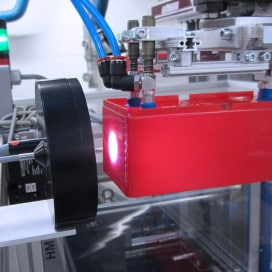 Color compliance plays a major role when it comes to plastic injection moulding plants. As the pieces are extracted from the mould, the color of the product changes as it begins to cool. The conventional measuring system could only detect color change after the product has been cooled. This results in the wastage of the product since they become inappropriate to be taken for the next stage of production. Thus, an early detection of this color change is very important in this case in order to prevent the products from being wasted.
Inline colour measurement of transparent film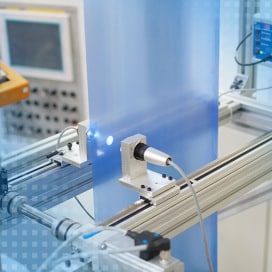 In the production of transparent film strips, it is very important to monitor the color of each film to prevent color fluctuations and streaks during the production. Since these films are translucent, they require high-speed color detection in transmission. To address this situation, colorCONTROL ACS7000 by Bestech Australia offers an inline color measurement technique to provide high precision measurements.
Defect recognition on kitchen worktops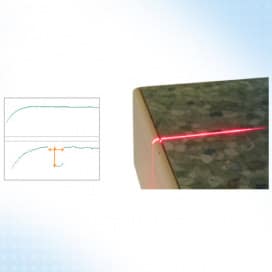 In the production of kitchen worktops, surface finishing and perfect edges are the critical factors to consider for any type of material used in the process such as natural or artificial stone, solid wood and laminate, etc. In the case of using stone decor for creating a worktop, open joints can be formed between the top material and the sidebars produced by several factors such as foreign bodies, uneven distribution of the adhesive or unevenness when closing.
Surface inspection of adhesive film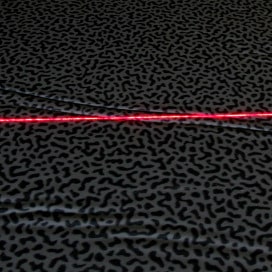 The plastic manufacturing industry has seen an increase in the demand for adhesive film in recent years. While fulfilling these demands, it is also mandatory to examine the surface well for depressions and folds, in order to keep the customer satisfied. Moreover, the occurrence of such faults in the film leads to wastage, making the film unusable. To cope with these problems, a laser scanner is used to evaluate a film for any defect along the total length of the film.
Non-contact IR temperature measurement of plastic film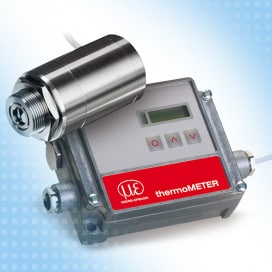 Different types of plastics are turned into thin films for various industrial purposes. Due to the difference in their properties, the temperature measurement of these films must be performed in different spectral ranges. Also, the temperature measurement of these films is a very difficult task due to ambient radiations penetrating these films and hence distorting their intrinsic radiation.