Power generation from renewable sources of energy is one of the most effective ways of producing electricity. Various energy sources such as solar, wind, thermal etc are used for this purpose. Sensors play a very special role in certain applications relating to power generation with their non-contact measurement methods that makes the process much more efficient and faster. In the energy sector, sensors are employed to collect and transmit data in real-time.
Bestech Australia offers sensors facilitating high efficiency in  power plants and large motors, thereby providing accurate and reliable results. These sensors are ragarded safe for use in plant operations in the test bench and in high volume applications.
Inclination sensors
Draw wire sensors
Capacitive displacement sensors
Acceleration sensors
Eddy current sensors
Laser triangulation sensors
Thermal imaging cameras
Measuring the bearing gap in wind turbines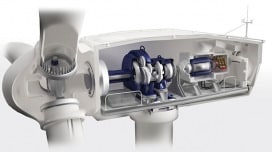 Targetted monitoring to predict failures of components and machines is getting increasingly popular in various industries. In this case, modern sensor technology helps in reducing maintenance and service costs by providing real-time monitoring facilities during the production process. In wind turbines, there are two main bearings in which rotor shaft runs. A consistent monitoring of bearing gap between the bearing surface and the drive shaft is one of the high priority tasks while installing a wind mill and failing to do so may result in rapid wear and bearing damage.
Gap Measurement in Photovoltaic Modules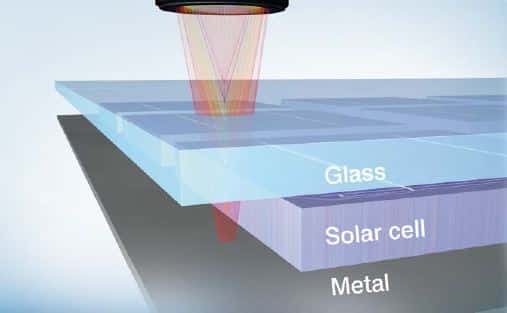 During the production of photovoltaic modules, there are high chances of hotspots being developed on the surface of the panel due to badly soldered surfaces or any structural defect. To overcome this limitation, Apollan Solar introduced NICE technology that brought air and humidity tight sealing technique for automating the fabrication process and reduce production defects. This technology enables the use of spacers made of organic sealant material placed in between the back metal sheet and the front glass pane to prevent the solar cells from hitting the glass pane.
Displacement measurement on wind turbine rotor testers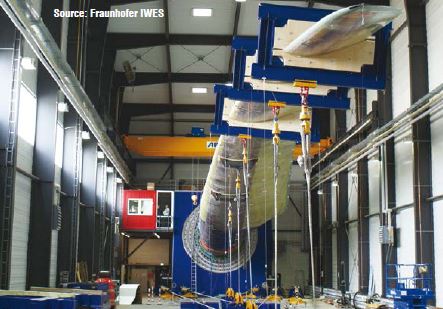 Test rigs are developed for performing load testing on wind turbine rotor blades to simulate real loads caused by high winds and storms. During this process, rotor blades up to 70m in length are tested, as per a new rig test developed by the Fraunhofer Institute IWES in Bremerhaven. Due to mechanical loads experienced during the test, the rotor blades are subject to distortion by up to 10m. Because of this, the rotor blade is mounted horizontally in the test rig.
Air gap monitoring of rotor in generator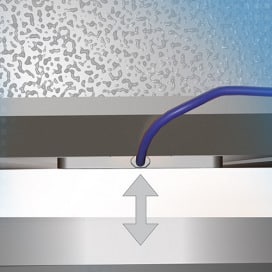 In large generators and electric motors, certain imbalances during various operations are bound to occur. These imbalances could be the result of wear caused by extreme wind and weather conditions, which could cause the the rotor touch the stator. Hence, the gap between the stator and rotor, i.e. the air gap must always be maintained and kept consistent in ordor for the machine to work efficiently.
Offset Measurement of the coupling ring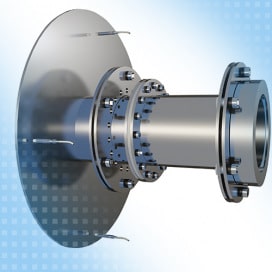 In wind turbines, at above 100 meters of height, enormous wind loads act on the rotor blades, housing and tower. In such condistions, it is important that the relative movement of the gearbox and generator are balanced in couplings in wind turbines. To determine the load profile, the offset of the coupling ring is measured using eddy current sensors to determine distance.