Wireless data acquisition system dedicated to analog sensors is developed as an alternative where remote monitoring and control are required. Wireless data acquisition system can accept inputs from various transducers and transfer data wirelessly to an access point within the radio range. The wireless data logger integrated with rechargeable battery t that ensures when the external power fails.
BeanAir® ProcessSensor Series are wireless sensors are suitable for connecting to analog sensors and wireless sensors cane be used for industrial process control, remote machine monitoring in isolated site, technical building management, and environmental and sustainable studies.
Highlights:
High accuracy;
Ultra-low power radio technology;
Unipolar or bipolar voltage measurement and current loop measurement;
Muti-channels;
Watertight aluminium enclosure IP66;
Embedded logger up to 1000,000 measured values;
Integrated rechargeable lithium-ion battery and charger;
Antenna diversity concept for excellent radio link (1Km).
Wireless sensor network gives the option to work away from the measurement sites, collecting and processing data without hassle or potential safety and health hazards. A wireless sensor network is composed of a wireless sensor (integrated with sensor power supply, micro-controller, radio transceiver and a data logger) and a network indoor / outdoor coordinator if required.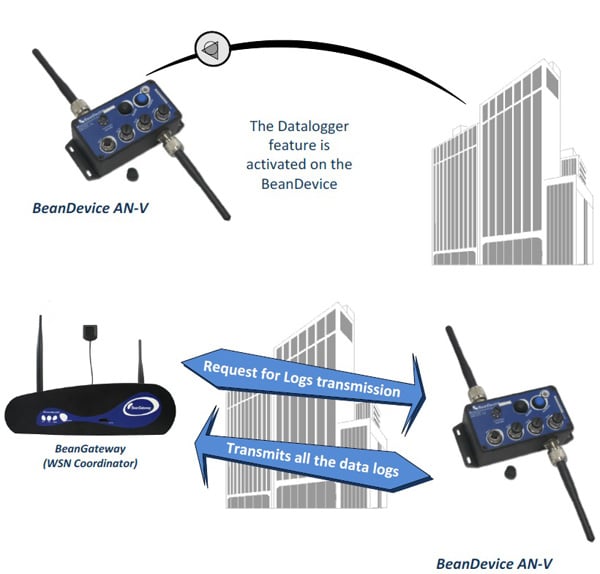 BeanGateway is the network coordinator that coordinates between all the wireless sensors in the data acquisition network and the user work station.BeanAir® Wireless Sensors are based on MEMS (Micro Electro Mechanical Systems) technology and IEEE808.15.4 &GSM/GPRS wireless stack for platform communications. User can monitor and control the measured physical conditions (e.g. temperature & humidity, vibration, pressure, etc.) from their computer by installing the provided management software.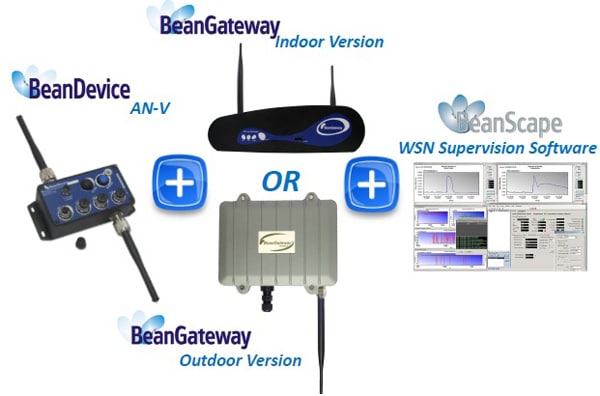 Process Control
Remote Monitoring
Transportation monitoring
Environment & Meteorology
Technical Building Management
Medical Laboratory and White Room
For more information, CONTACT US now with your application details.
Please view videos relating to this product.
Enquire Now