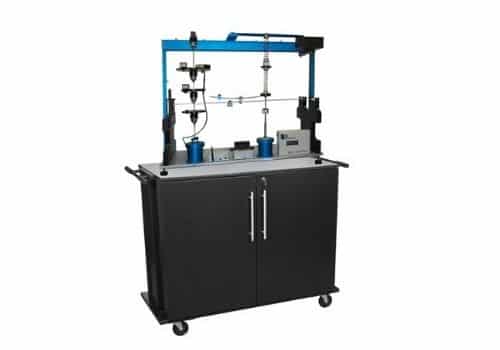 The Vibration Fundamentals Training System is educational equipment designed for teaching the fundamental principles of mechanical vibration as well as engineering mechanics. It helps students to gain a practical understanding of vibration theory through a variety of experiments based on both free and forced natural vibration using wireless sensors. The training system is equipped with a data acquisition system with data analysis software to perform time and frequency domain analysis and calculation that can be compared results with theoretical predictions. The Vibration fundamentals simulation software has an intuitive interface that allows basic signal processing using visual simulation technique. 
Experimental capabilities:
Allows Performing true Damping free "Free and Forced" Vibration Experiments using the wireless sensors.

Allows validating theoretical predictions with practical results.

Enables simultaneous acquisition of data from all sensors.
Enquire Now