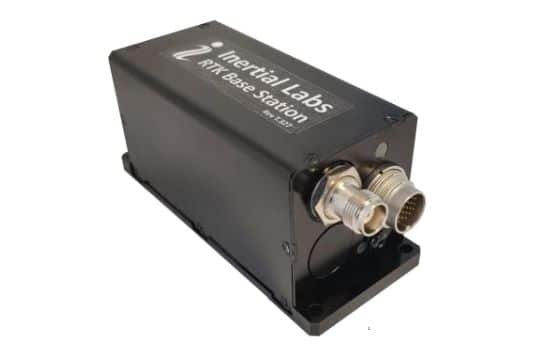 The RTK and DGPS base station determines the precise location of data wherever your unit is located by utilizing an advanced single antenna GNSS multi-constellation and multifrequency DGPS and RTK with carrier phase receiver. It can also at the same time track all accepted satellite signals. This ability of RTK & DGPS makes it reliable. It has an internal 8 GB / 64 GB data logger embedded that means you can access internal memory remotely over your IP.
The RTK & DGPS is supported by GPS, GLONASS, GALILEO, QZSS, BEIDOU and L-Band Base Continuously Operating Reference Station. It monitors the difference in the programmed position relative to position input being received from the GNSS. 
The device is housed on IP67, which makes it environmentally sealed and highly versatile for harsh environments with an efficient impeccable performance. It has the ability to connect to 60 satellites over 372 channels, RTK & DGPS is highly affordable too.
The base station has a long-range up to 50kms and is compatible with all Inertial Labs GPS-Aided INS devices. It has multiple output interface options of RS-232, RS422, Ethernet and CA. RTK & DGPS base station communication includes the use of a TCP server or an NTRIP transmission of correction data from base station to your intended device.
Key features of RTK & DGPS Base Station:
| | |
| --- | --- |
| PARAMETERS | RTK & DGPS Base Station |
| Time Accuracy | 20 nano sec |
| Operating Temperature | -40 to +75 deg C |
| Storage Temperature | -50 to +85 deg C |
| Size | 120mm x 50mm x 53mm |
| Weight | 220 gm |
Enquire Now