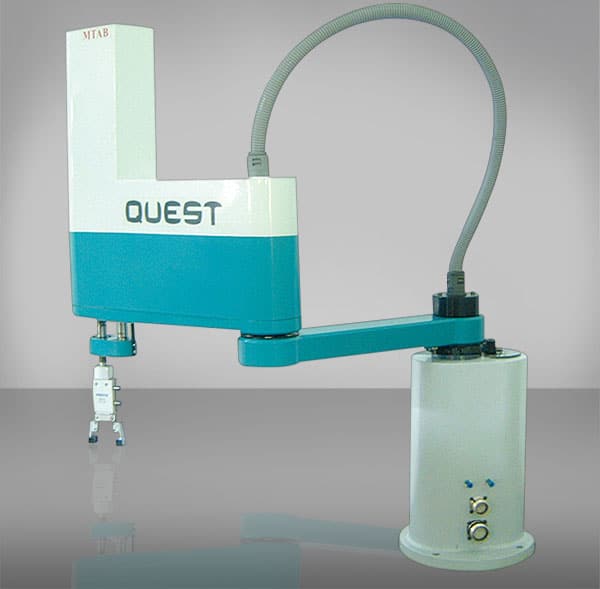 QUEST is a 4-axis Selective Compliance Assembly Robotic Arm (SCARA) that consists of sturdy profile with DC servo motor for all joint actuation.
The robot is programmable through USB port using M-Robot software. It can be integrated with automation package to create work-cells.
QUEST package is designed for implementing with SCARA industrial applications and programming. It comes with 4-axis robotic arm, controller, M-Robot programming & simulation software.
Enquire Now