The optoNCDT 1320 is entry-level laser triangulation sensor with compact size for measuring displacement, distance and position. The sensor features an integrated controller in the housing. It is ideal for applications in limited and restricted space as well as in robotic arm or pick-and-pack machines due to its low weight. It can also be mass-produced for OEM applications.
Featuring an auto target compensation (ATC) module, this sensor is capable of providing stable results regardless of the target color or brightness. It also has small laser spot size for measuring very small or miniature objects reliably. Users can freely customize measurement settings via the intuitive web interface to configure predefined presets settings for their measurement requirement.
Please view our PDF brochures relating to this product.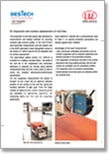 3D inspection and surface assessment of roof tiles
Measurement of carbon brush wear on electric motors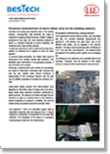 Thickness measurement of black rubber strip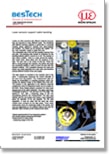 Laser sensors used in cable banding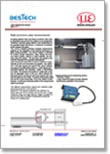 High precision pipe measurement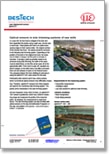 Optical sensors in side trimming systems of saw mills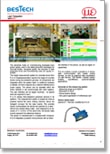 Automated measurement of concrete blocks
For more information, CONTACT US now with your application details.
 To view the brochure, you will need to have a PDF reader. If you don't have one installed, please download a free copy from the
Adobe PDF Reader
site.
Please view videos relating to this product.
Key features include:
Range : 10mm – 200mm
Linearity : ±0.12% of FSO
Measuring Rate : maximum of 2kHz
Output : Analog and Digital RS422
Special features & Application:– Compact, miniaturized design – Auto target compensation (ATC) – Small object measurement
Enquire Now