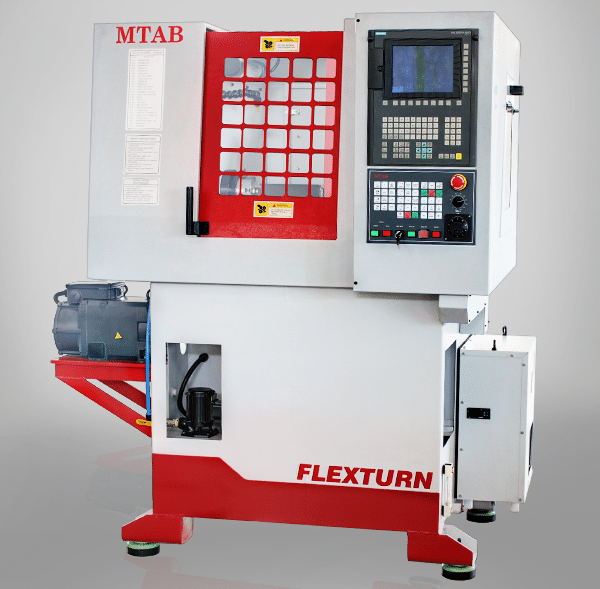 FLEXTURN is a compact industrial slant bed 2-axis lathe with 8 station programmable turret. The machine is offered with industrial controls: FANUC/ Siemens/ Mitsubishi/ MTAB. Its design features include cast iron bed, precision grade grounded ball screws, LM guide ways, servo motors, coolant system, AC panel cooler for control box, full machine guard, etc.
FLEXTURN can be integrated with automation components to create various configuration of Smart Factory Automation System (FMS, CIM) .
FLEXTURN is offered with optional accessories such as Offline programming software, Auto door, Pneumatic chuck, Loading and unloading system, Tooling package, e-learning curriculum.
Enquire Now