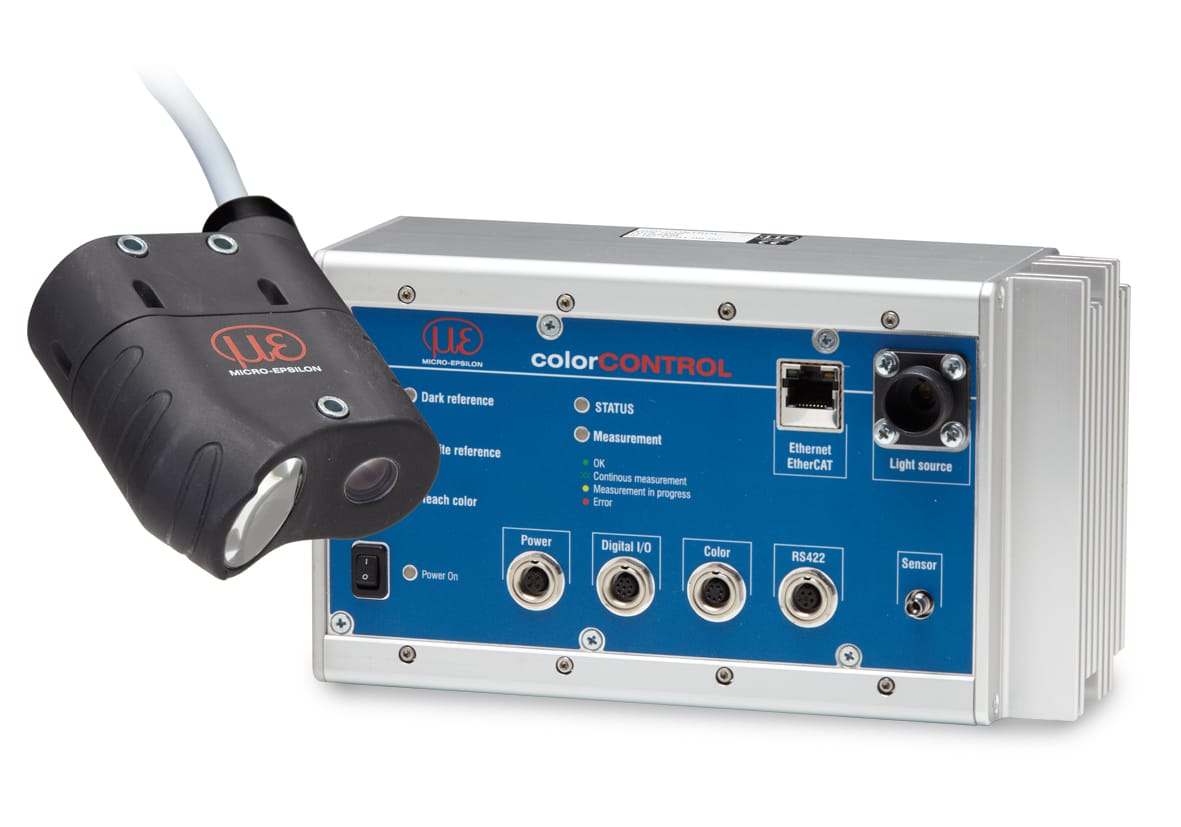 The ACS7000 is one of the most accurate optical spectrometer for online color measurement. The sensor identifies individual colors from their coordinates in the color space. Individual colors are recognized from the 15 taught reference values. This system boasts a color examination method to the highest accuracy which is ideal for measurement in laboratory. The ACS7000 also be operated at high speed measurement mode for industrial applications such as inline quality assurance and continuous monitoring. Operations and display can be done via an intuitive web interface.
The color measuring sensor can be chosen from three different versions:
Standard sensor ACS1 for common measuring tasks
Circular sensor ACS2 for color measurement on structured and highly reflective surfaces as well as lustrous metals
Transmission sensor ACS3 for color measurement on self-luminous and transparent objects such as foil, glass or plexiglas.
-Key features:
Spectral measuring range: 390-780nm
Spectral resolution : 5nm
Measurement speed: 20Hz - 2000Hz
IP40 protection
Ethernet/EtherCAT, RS422 interface, Digital I/O
Enquire Now