Rugged submersible differential pressure transducer for underwater and harsh environment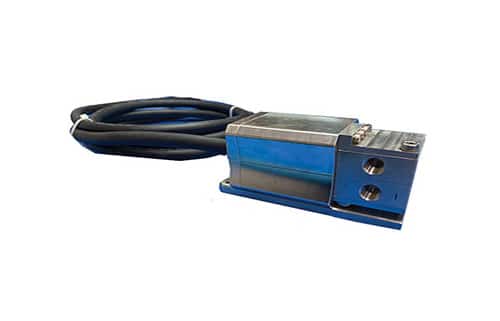 Bestech Australia announces the release of a new submersible differential pressure transducer from Validyne, P78. The P78 is a submersible pressure transducer that is specifically designed for pressure measurements applications under water or in harsh environments. This differential pressure transducer features a variable reluctance sensing technology for use in a wide variety of low-pressure measurement applications that require sensors with a fast and dynamic response, high resistance to vibration as well as superior temperature stability.
The P78 differential pressure transducer can perform pressure measurement of both gases and liquids. The sensing diaphragm is directly in contact with the medium. This means there is no internal isolation fluids to slow down the response or cause temperature shift errors. The sensor is available in three output configurations; 4-20mA, DC and isolated DC. The wetted parts are designed from 316 stainless steel for high corrosion resistance and a Teflon coated diaphragm. It can also be optionally designed from Inconel or Hastelloy for measurement in highly corrosive environment.
This rugged submersible pressure sensor is ideally used for level measurements in industrial plants. However, it can also be used for measuring pressure in Hydraulic Systems, Vehicle Testing and Engine Test Cells.
Key features:
Measurement range: 8.62kPa – 22MPa differential
Accuracy: 0.25% of Full scale
Temperature range: -54oC – 121oC