New TIM-QVGA-HD-T100 for screening elevated body temperature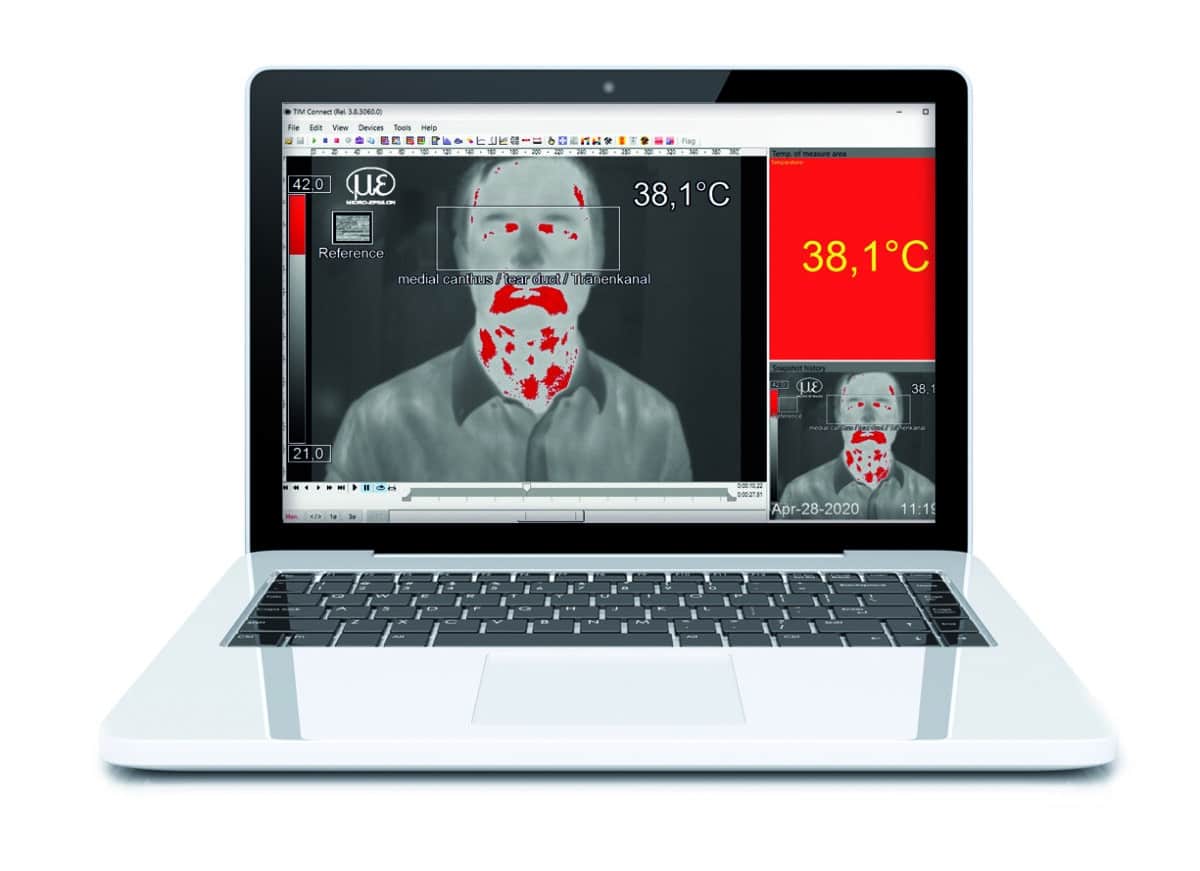 Bestech Australia announces the release of the new compact thermal imager from Micro-Epsilon that is specifically designed for early fever recognition. The TIM QVGA-HD-T100. This camera can be used for measuring body temperature of a group of people or for targeted temperature measurement of individual person. This can be set by changing the camera lenses. The software is set to automatically recognize and display the thermal image of people with elevated body temperature.
The new TIM-QVGA-HD-T100 has a measuring range from -20oC to 100oC with very high thermal sensitivity of 40mK. This improvement is made to address the limitation of the existing thermal imager where the temperature range and thermal resolution are not deemed accurate for body temperature measurement. The optional ambient temperature radiator TM-BR20AR-TIM can also be used with the camera to increase measurement accuracy by approximately 0.5oC.
The TIM-QVGA has an optical resolution of 382 x 288 pixels. It is suitable to be used for monitoring in public places such as entrance in company or institutions, airports, train stations, hospitals, supermarkets, shopping malls as well as school and universities. The existing thermal imaging camera TIM640 is also very well suited for this type of measurement applications.
For more information on this new thermal imaging camera, please feel free to contact us and send us the enquiry. The technical specifications of the TIM-QVGA-HD-T100 can be found here.