Larger Housing for Thermal Imaging Camera ThermoImager TIM QVGA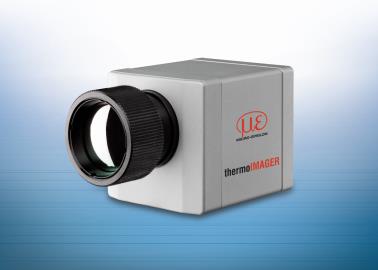 In September 2019, we announced the introduction of the new high-resolution thermal imager TIM QVGA as a replacement of the now-obsolete TIM 400, TIM-450 and TIM G7. These new cameras have the 382 x 288 pixels resolution and a frame rate of up to 80Hz for measuring fast-changing thermodynamic process, similar to their predecessor models. On top of those feature, the TIM QVGA is also equipped with an excellent thermal sensitivity of 75 or 40mK which makes it ideal for thermal monitoring applications, for example to detect machine overheating.
This high resolutin thermal imaging camera was initially released with extremely compact housing with the dimension of 45mm x 45mm x 60-75mm, which is one of the smallest infrared camera in its class. This year, we introduce the new version of TIM QVGA with larger dimension of 46mm x 56mm x 68-77mm to solve the mechanical compatibility issues present in the current models. The smaller dimensions camera will be discontinued with immediate effect.
The new high resolution thermal imager for glass industry, TIM QVGA G7, is also available as a replacement to the TIM G7. The TIM QVGA G7 will be expected to be available by 2020. For further information of our thermal imagers, please download our catalog here. Please do not hesitate to contact us. Our team of highly trained application engineers will get in touch and assist you with any technical queries you have.
Related Products: