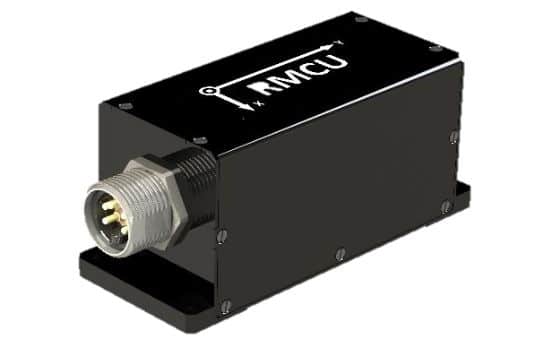 Railway motion control unit determines the absolute orientation for railway platforms and works with a high-accuracy. Visit Bestech for more details.
The InertialLabs railway motion control unit is the compact high-performance strapdown system specifically developed for Railway platforms. This unit measures the absolute orientation such as heading, pitch and roll and motion parameters for those railway platforms on which it is mounted.
The railway motion control unit is equipped with 3-axis of precise accelerometers, MEMS gyroscopes and mini-fluxgate magnetometers. The unit comprises all-solid components with no moving parts and conveniently measures the dynamic and static conditions very accurately.
The presence of temperature fluxgate magnetometers provides repeatability, high sensitivity and superior stability. This is till date the most reliable magnetic sensor technology to determine the object's heading.
The railway motion control unit inculcates cutting-edge advanced Kaplan filter-based algorithms applicable for different platforms. The unit has a 2D and 3D embedded magnetic calibration system on hard & soft iron and is mounted on an environmentally sealed IP67 housing.
This railway motion control unit technology complies with EN 45545, EN 50155 and EN 50011 of Railways standards. Amongst the many applications, it is suitable for trains Motion Control and Primary Attitude Reference. It also offers the advantage of one model with multiple configurations at an exceptional price performance ratio.
PARAMETER
Railway Motion Control Unit

Operating Temperature

-40 to +75 deg C

Size

RS-485:

129.4 × 53.2 × 49.3 mm

Ethernet:

129.4 × 53.2 × 49.3 mm

Weight

120 gm

Measurement Range of Gyroscope

±2000 deg/sec

Measurement Range of Accelerometer

±8, ±±15, ±40 G
Enquire Now