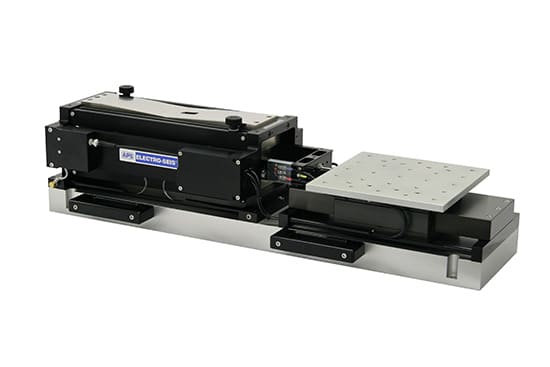 The APS 129-HF is a long stroke, electrodynamic force generator with air bearing specifically designed to calibrate and evaluate accelerometers and displacement transducers due to its low excitation frequency. The air bearing driver is attached to an air bearing load mounting table to calibrate geophones and other heavy seismic sensors.
Maximum force: 186N
Maximum Stroke length: 158mm
Frequency: DC – 200Hz
Maximum payload: 23kg (horizontal), 11kg (vertical)
254mm x 254mm load mounting table.
Enquire Now