VGA resolution thermal imaging camera for temperature monitoring in glass industry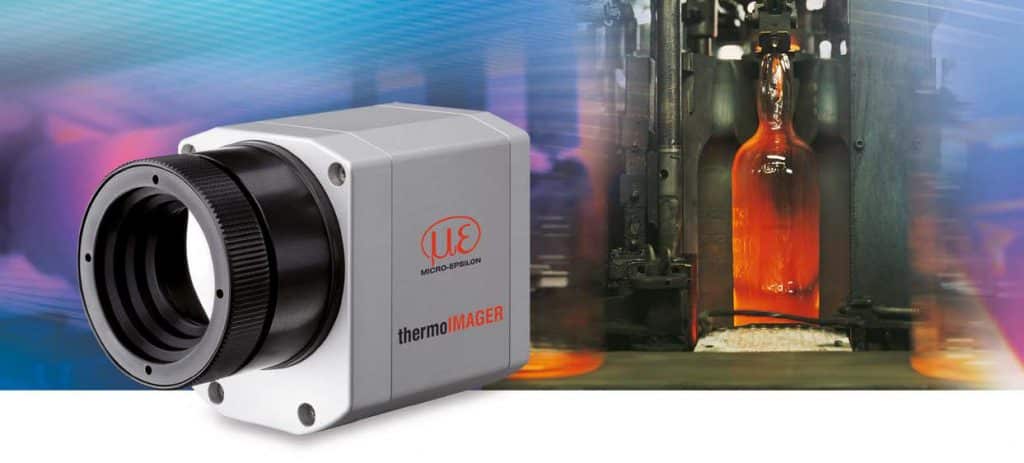 Bestech Australia announces the release of a new industrial thermal imaging camera, TIM G7, from Micro Epsilon. It is specially designed for temperature monitoring in the glass industry. The thermoIMAGER TIM G7 provides a high resolution images with capability to measure at high-speed. The new thermoImager TIM G7 is a robust, lightweight and compact thermal imager that can be operated at an ambient temperature up to 70ºC without cooling. It can withstand temperature up to 315ºC when equipped with a cooling jacket.
The TIM G7 is a modern thermal imaging camera that provides VGA resolution images with a spectral range of 7.9µm. The selected spectral range enables the sensor to reliably measure temperature on thin glass without transmission loss. It also offers a large measuring range from 200ºC to 1500ºC for monitoring different stages in glass production process. The TIM G7 thermal imaging camera also has a high frame rate of 125Hz for accurate temperature measurement of moving objects. This is commonly encountered in glass manufacturing process where usually high-cycle speeds are required.
An advanced process interface is also included for easy sensor integration into the existing control systems via analog, digital via USB and Gigabit ethernet. The thermal imaging camera TIMG7 is available with license-free analysis software, TIMConnect. The TIMConnect has a line scan feature which provides capability to detect temperature cross profile of moving objects. This monitoring system helps to identify boundaries between hot and cold zone of the tempered glass during the treatment process. Early detection and adjustment avoid tensions and deformations in the glass surface which generally result in visual defects.
The TIM G7 can also measure temperature of glass surface that has a reflective coating when integrated with an additional reference pyrometer. The innovative design approach from Micro Epsilon creates a major milestone in glass industry. With all these advanced features and capabilities, the thermoImager TIM G7 offers all the advantages of real-time temperature monitoring systems with its all-in-one compact design and features for the glass industries.