Teach the operation of Multiplex and Can-bus system with MP-750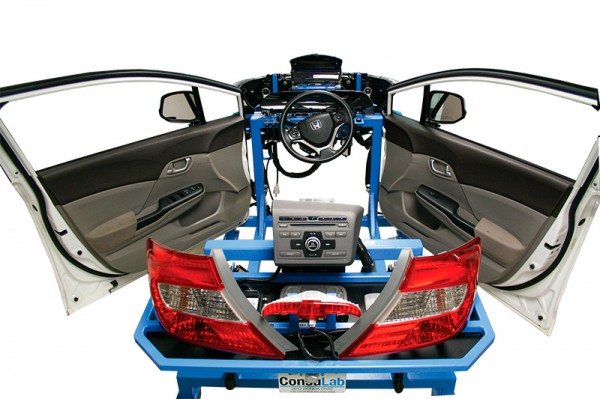 Bestech Australia announces the release of the new network diagnostics trainer from Consulab, MP-750. The MP-750 is a multiplex network diagnostics trainer designed to allow instructors to teach the operation, diagnostics and repair of CAN-bus circuits. It is a fully-functional vehicle CAN-BUS trainer based on Honda OEM platform.
The MP-750 provides superior educational advantages as it allows the students to conduct "hands-on" activities on "real-world" functional vehicle systems in their learning curriculum. All components in the systems can be easily accessed. Instructors can also utilize the fault-box feature to test the students' competencies by inserting up to 12 faults that require proper diagnosis and repair. Students can use the OEM diagnostics charts for numerous "U" codes and network errors.
The complete package of this advanced multiplex network diagnostics trainer also includes full curriculum packages from Consulab consisting curriculum manuals for students/ assignment and answer keys, pre-determined faults, operation manuals as well as laminated schematic of the electrical circuits. This newly released system has been demonstrated at the 2019 WorldSkills competition in Kazan, Russia.
For more information of our automotive training equipment, please browse the full range of our products here or contact us to have a chat.