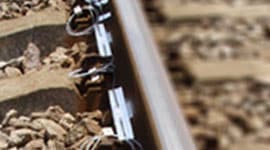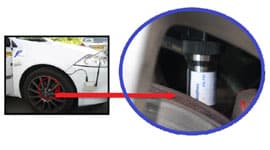 There are extensive uses of our high quality sensors in transportation applications.
Trains with faster speeds are becoming an ever-increasingly used mode of transportation, and due to high frequency use and its speed, it brings the risk of wear and tear. To guarantee the safety of railroads, regular check of rail tracks for significant deformations is a must. While conventional methods of manual inspection are time-consuming and inaccurate, the laser profile scanners presented by Bestech Australia can conduct fast and precise measurements. Scanning laser sensors have been available on the market for a long time, however tests have shown that they are too slow and cannot deal with the surface of railroads which can be lustrous metallic in some places but dull and corroded in others. Our laser profile scanner can overcome all the problems mentioned above and is highly versatile in that regards.
Fibre optic sensors are also commonly used in transportation infrastructure. Low cost and OEM draw-wires for forklift trucks, slag transporter, crane support, lift platform and vibration displacement sensors for road tests are also available from Bestech Australia.
To support transportation applications in the areas of safety, environmental and emissions control, wireless sensors have been developed and introduced to the market. Our new range of smart wireless sensors can be embedded in the vehicle for raceway and dirt track testing and wind tunnel testing. The wireless sensors also find applications in rail roads in field measurement campaigns during maintenance phase and automatic fault detection on sensitive device and systems.