S Type & Centre Hole
S Type load cells are suitable to use under conditions of Compression and Tesion that also known as S Beam Load Cells or Z Beam Load Cells. S-type load cells are widely used in hanging-scales, hopper-scales, or some areas need to measure compression or tension forces in a line. Some compact constructed models are well suited for testing tasks in quality assurance and material testing for industrial process and research laboratories.

Central hole load cells are designed for applications require the measured force to pass through the sensor. Such applications include force measurements on bolts, screws, plate and cover fasteners, spot welding machines, cutting tools and overloads monitoring. A wide capacity ranges up to 500kN to 2MN are available while miniature through hole models load range can be as low as 0-5N.

Loadcells using strain gauge based technology are used to measure physical properties of compression, tension, bending or shear.
Force range (S type)
±2 to ±300kN
Force range (Center-hole-type)
0 – 5N (Miniature)
50k – 10MN
Overload
up to 150% of capability
Force ranges
±2 to ±300kN (S type)
0 – 5N (Miniature Center hole type)
50k – 10MN (Centre hole type)
Overload
Up to 150% of capability
A Load cell is constructed using electric resistance metal foil strain gauge bonded to a spring material at points of maximum strain as the measuring element to convert force into a proportional electrical voltage. As the measuring signal obtained is very small, the strain gages in the central sensing area are wired in the form of a full Wheatstone bridge to increase sensitivity.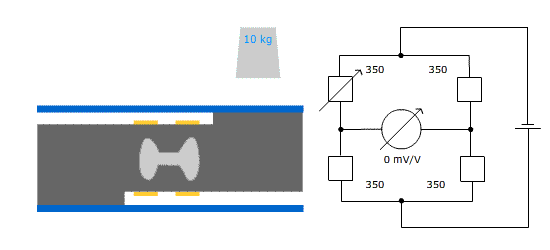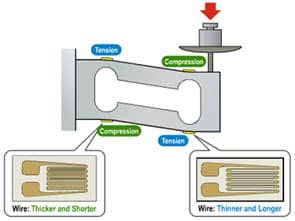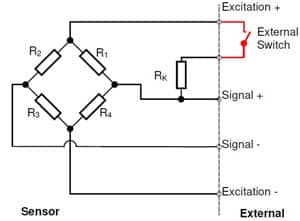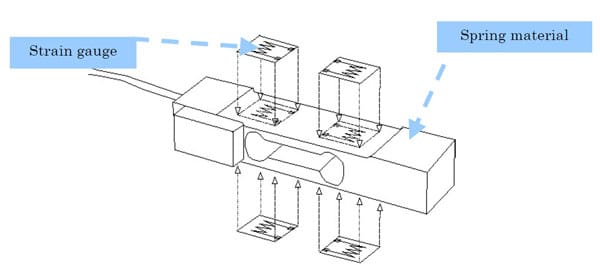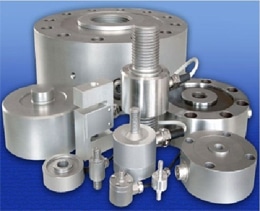 Bestech Australia offers a broad range of products for the measurement of applied force and load. Force transducers and load cells are available in a variety of capacities and constructions for every application.
Types:
Load cells for tension, compression only or both
Double range load cells
S Type universal load cells
Load pins and single point load cells
Shear beam load cells
Centre hole / through hole constructions, low height
Multi axial force transducers for measurements in more than one axis
Miniature / Subminiature load cell, compact design
Submersible load cells for submarine mooring line application
Heavy duty loadcells for use in various harsh environments
Hermetically sealed loadcell
Pancake load cells with low profiles
Fatigue rated load cells
Proving ring testing
Hand-operated press fit load cells
Highlights:
High accuracy
High overload protection
High temperature stability
Excellent price/ performance ratio
Excellent consistency and durability, with materials such as stainless steel and nickel plating
For more details please download product brochure
here
.
– General weighing and force measurement
– Bins, hopper scales and platform scales
– Finding the centre of gravity of an object
– Vehicle weighing
– Tension in wires
– Brake pedal force
– Gear change force
– Legs of silos and tanks for weight
– Special applications for individual requirements
More application portfolio please click here.
For more information, CONTACT US now with your application details.
Please complete the enquiry form below for specific information and advice on S Type & Centre Hole.
Fields marked with a '*' are mandatory and must be filled.