Microphones
Piezoelectric Microphones are transducers used to convert acoustic sound into an electric signal. Piezoelectric microphones are designed based on the piezoelectric effect resulting from properties of the piezoelectric materials that audio waves bend the piezoelectric material generating a changing voltage as the analog output. Piezoelectric microphones are used with high frequency sound finding applications in NVH (Noise, Vibration, and Harshness) testing, cabin noise analysis, pass-by noise testing, environmental noise analysis, building noise studies, acoustic chamber testing, appliance noise evaluation, wind tunnel and aerodynamics testing, as well as medical imaging and industrial Non-Destructive Testing.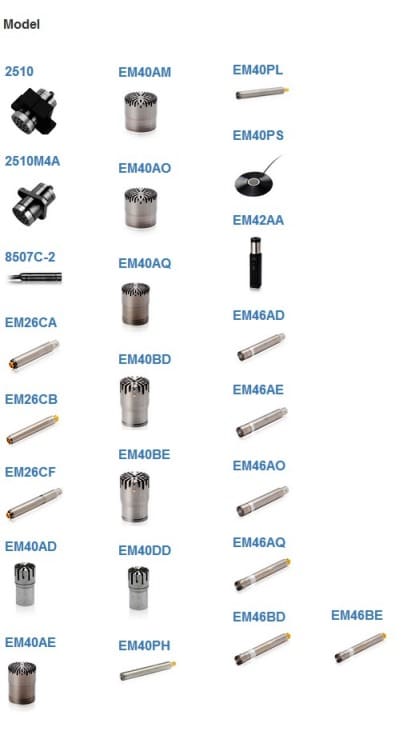 | | |
| --- | --- |
| Sensitivity | 0.16 pC/pascal; 1.6-50 mV/Pa |
| Frequency response | 2-70, 000 Hz |
| Dynamic range | 17-180 dB |
The sensing element of Piezoelectric accelerometers is a piezoelectric material that can be either natural quartz crystals or man-made polycrystalline ceramics. The basic principle of Piezoelectric Effect is an inherent or induced property of these crystals. As the crystal undergoes stress due to applied force during acceleration, negative and positive ions will accumulate onto the opposed surfaces of the crystal.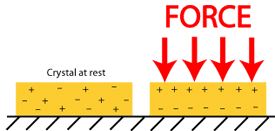 The amount of accumulated charge is directly proportional to the applied force when the applied acceleration can be calculated according to Newtons' law of motion F=mA.

The basic component of a piezoelectric microphone is a diaphragm that is mechanically coupled with a piezoelectric element responding to the pressure or particle velocity of sound waves and output analog signals of electrical variations in voltage. Those microphones are widely used with contact transducers (pick-ups for instruments, vibration transducers).

The basic form of transmitting audio electronically is using a diaphragm to drive a piston, at the end of which is a material that appears piezoelectric characteristics, thus converting the kinetic motion of the sound into an electrical representation of the same wave.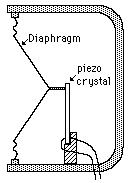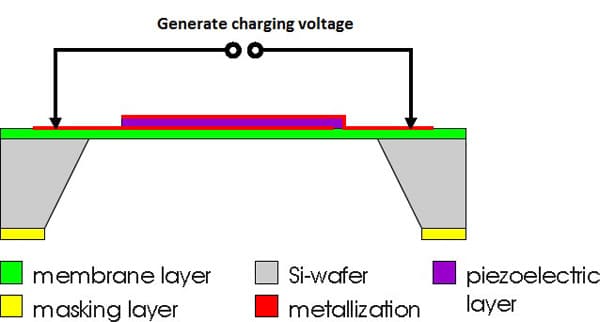 Endevco® piezoelectric microphones measure high intensity acoustic noise and very low pressure fluctuations over a frequency range of 1 Hz to 10 kHz with a measurement range of 100 to>180 dB SPL. These microphones are hermetically sealed and designed for operation in harsh environments with a temperature range of -55 to +260 ℃. Pre-polarized condenser measurement microphones available in 1/8", ¼" and ½" diameters for multi-channel acoustic measurements, are offered in free-field, pressure, low-cost array and random incidence types and met IEC and ANSI standards. Models can be provided as stand-alone units or in combination manner of a pre-calibrated microphone and low-noise preamplifier with built-in iTEDS on-board memory storage chip (per IEEE 1451.4-2004), facilitating their use within large channel count applications.


Highlights for Piezoelectric Microphones:
Insensitivity to altitude changes and ambient vibration;
Directly compatible with Isotron® (IEPE) signal conditioning, offering lower overall per channel measurement cost;
Easy plug-in installation.
Simple construction;
Repairable diaphragm;
Low profile surface microphone, ideal for measuring wind-induced noise on ground and airborne vehicles
More product details, please
click here
or
download
practical understanding of accelerometer specifications
Please view our PDF brochures relating to this product.
For more information, CONTACT US now with your application details.
Please complete the enquiry form below for specific information and advice on Microphones.
Fields marked with a '*' are mandatory and must be filled.