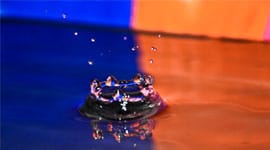 One aspect of the measurement and control of waste water and other fluids that is not always fully understood is the front end sensing of the parameters to be measured. The choice of waste water management specific software and hardware is certainly a major factor that enables modern systems to ably match the growth in complexity of waste water management in Australia.
The importance of the integrity and reliability of the sensors, from a relatively simple loop powered pressure transmitter to more complex analytical instruments, is vital to precisely monitor the status of conditions in remote applications.
Apart from assuring that the signals and data received from field sensors are totally valid, eliminating 'in field' sensor faults and reducing costly field maintenance procedures is essential to reducing plant operation costs.Specialists in measurement sensors, Bestech Australia, have addressed the issue of the front end of measurement systems in waste water and similar industrial applications, and have introduced a range of corrosion resistant pressure and level sensors as well as wireless sensors and remote data acquisition systems that provide reliable, precision performance with a surprisingly economical price tag.