Concrete / mortar
Strain gauges having polyester resin backing are mainly used for measurement on concrete, mortar or rock. There is also Mold strain gauges exclusively designed for measuring interior strain in concrete or mortar under loading test. To prevent the lowered insulation resistance caused by the moisture penetration through the concrete surface, a thin stainless steel backing stain gauge is recommended with integral lead wire and moisture proof coating over the gauge.

TML strain gauges are widely used for physical force measurements in mechanical, marine, aircraft and civil engineering as well as the fields of architecture, automotive and medical science.
Note: Each strain gauge has its limitations in temperature / humidity, the amount of strain, material under test and the measurement environment. These factors must be examined before a strain gauge is selected.
Operational temperature: -20℃ to+80℃
Temperature compensation range: +10℃ to +80℃
P Series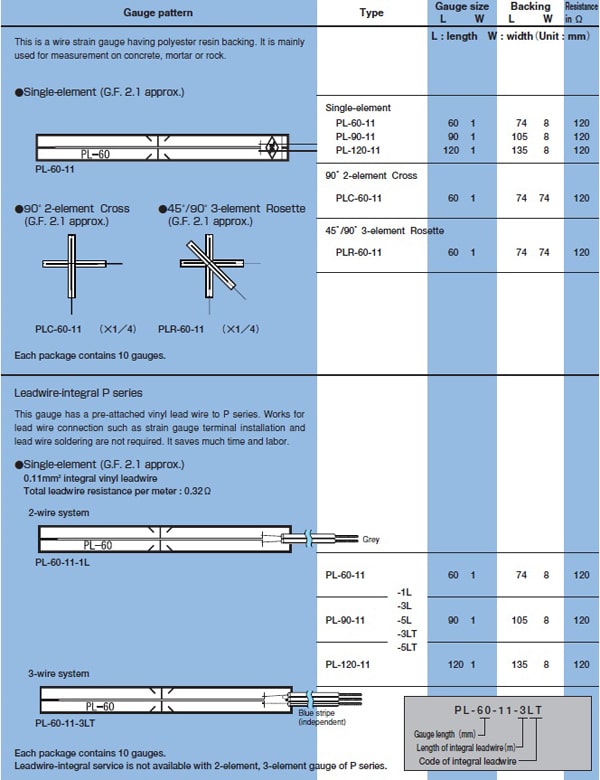 PF Series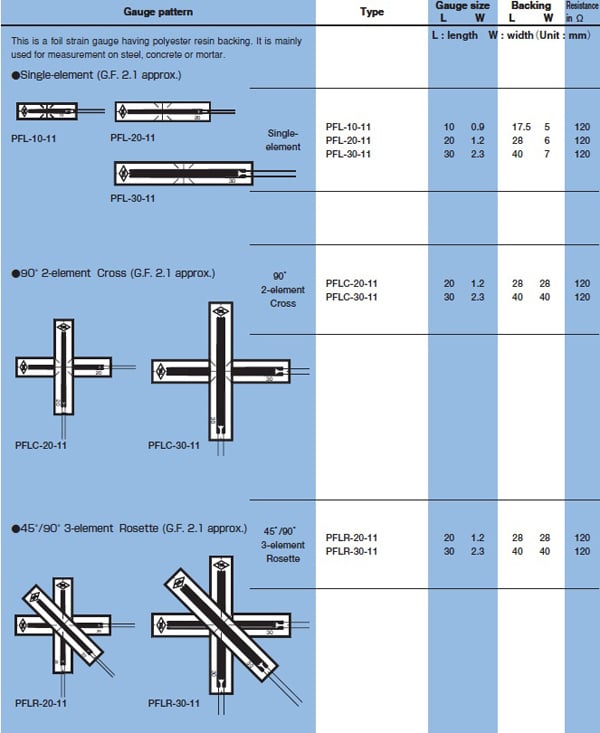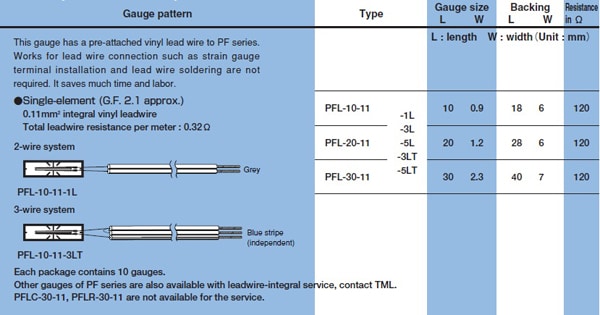 FLM/WFLM Series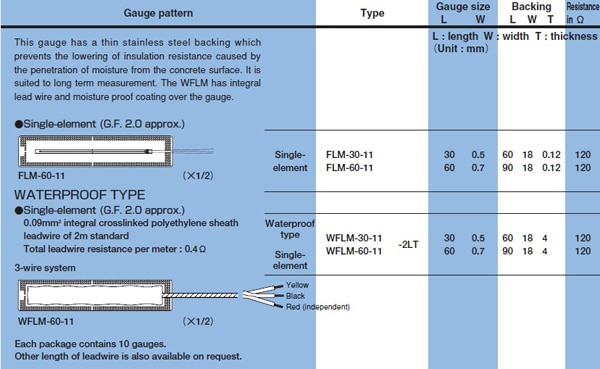 PM/PMF Series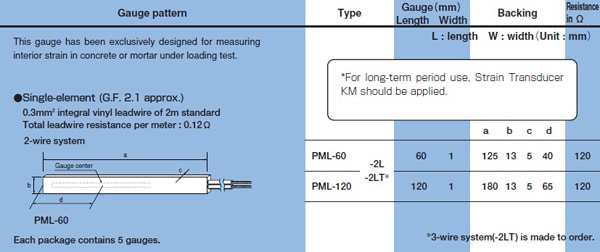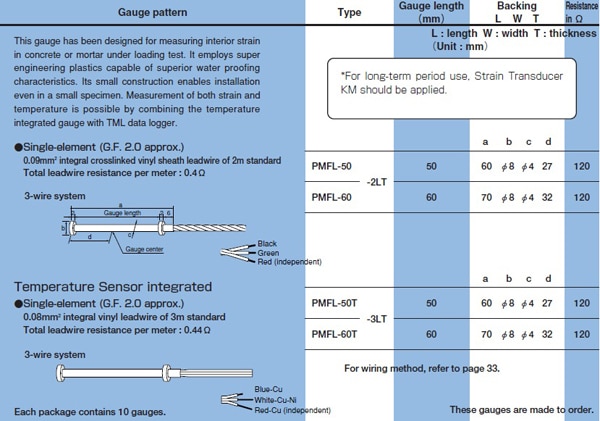 | | |
| --- | --- |
| Applicable specimen | Concrete, Mortar, Asphalt, Composite, Wood, Ceramics, Plastics, Composite, Wood, Gypsum, CFRP |
| Operational Temperature | -20? to +80? |
| Strain Limit (x 10-6 strain) | 0.15%-5% (1500-50000) |
| Application | Stress concentration, waterproof, pavement, long-term period |
When strain is generated in a test specimen and a strain gauge is tightly bonded, the strain is relayed via the gauge base (electrical insulation backing material) to the etched metallic resistance foilpattern causing mechanical extension or shortening. As a result, alloy foil experiencesa variation in electrical resistance. This resistance of the foil change is in a defined way proportionally to the strain.
Strain measurement principle formula:



Where,


[Extension or Shortening] Resistance change due to strain (Ω, ohm)


Original resistance of strain gage (Ω, ohm)


Proportional constant also called Gauge Factor (shown on product package)


Strain causing the resistance change (strain is measured)

The Gauge FactorK differs from metallic materials.
TML strain gauges are field-proven products that meet the highest standards of quality, accuracy and performance in the industry. Satisfy the requirements of customers ranging from research facilities to civil engineering as well as construction companies. Meanwhile, a wide variety of strain measurement accessories to complete strain gauge applications is available for selection.
For more details pleases
download
product brochure.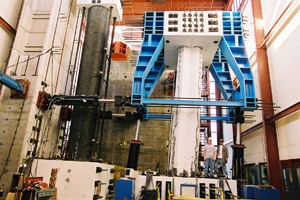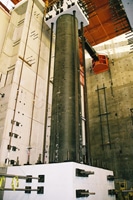 For more information, CONTACT US now with your application details.
Please complete the enquiry form below for specific information and advice on Concrete / mortar.
Fields marked with a '*' are mandatory and must be filled.