Roof tile profile measurement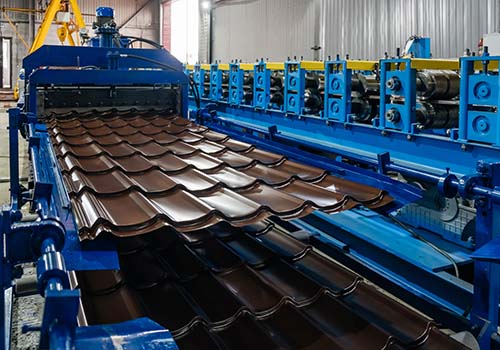 Profile measurement is crucial during the manufacturing of roof tiles. Manufacturers generally design roof tiles with extensive range of styles and profiles to suit all architectural styles and exterior finishes. Therefore, roof tiles manufacturers are required to analyze the profiles of their products to ensure that they do not deviate from the customer specification.
An extensive range of advanced sensor technology are widely available for profile measurement. A laser profile scanner is one of the widely popular technologies that have been used for the similar measurement application. The laser profile scanner generates the raw profiles of the roof tiles. The results are compared with the stored reference data to determine whether the finished products meet the specification. The sensors can also be connected to PLC control system to automatically reject the defects.
Although the profile scanner can offer direct measurement of raw profiles, a single point laser triangulation sensor can offer the similar performance at lower cost. The laser triangulation sensor can be moved along the axis to capture the 2D data. They are also compact and can be easily integrated into existing industrial processes.
As part of the integrated quality monitoring system, the laser sensors can be connected to the intelligent WPMZ digital panel meter. The WPMZ-3 digital panel meter offers wave comparison feature that can be used for comparing measured results with the reference data. The proposed schematic diagram of the system is shown below.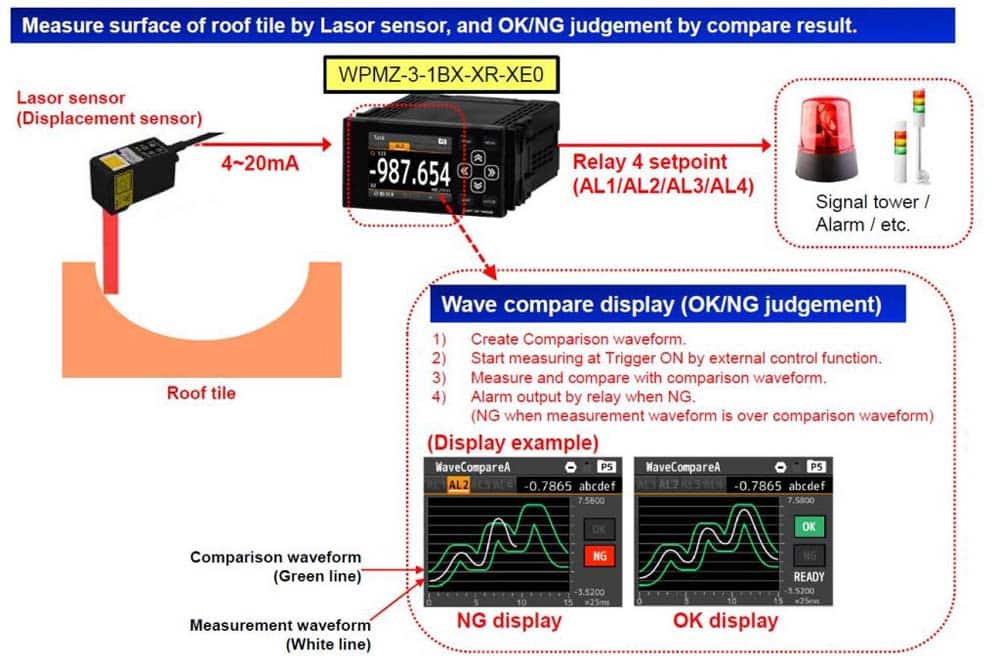 The reference waveform can be stored in the panel meter which is compared with the real-time data. The settings can be adjusted to give alarm output via relay when the results do not match the reference waveform. This alarm alert operators to enable them to investigate the issues and make necessary adjustment to the process.
For technical information of the products, please see below