Alternative & Renewable Energy
Invest in and production of renewable energy in Australia has undergone substantial growth over the years. It is estimated that Australia produced 29,678 gigawatt-hours (GWh) of renewable energy electricity (or equivalent) over the year ending December 2012, representing 13.14% of the total production in Australia. Of all renewable electrical energy sources in 2012, hydroelectricity represents 57.8%, wind 26%, bioenergy 8.1%, solar PV 8%, large-scale solar 0.147%, geothermal 0.002% and marine 0.001%; additionally, solar hot water heating is estimated to replace a further 2,422 GWh of electrical generation. Similar to many other countries, development of renewable energy in Australia has been encouraged by government policy implemented in response to concerns about climate change, energy independence and economic stimulus [Wikipedia].
Renewable & alternative energy refer to hydro power, wind power, solar, solar photovoltaic, solar thermal energy, solar water heating, solar thermal power, geothermal energy, wave power, biofuels… Bestech Australia carries a comprehensive range of Renewable Energy products that allow trainees to increase their understanding of the limitations and practical applications of green technologies. Our trainers provide hands-on training by allowing personnel to conduct tests and adjustments on modern field equipment.
Fuel Cell
MEG-150: Alternative Fueled Engine
MEG-150 DAD: Alternative Fuel Engine Program with Data Acquisition
MEG-310B: Biodiesel Engine Program
MEG-310 B-DAD: Biodiesel Engine with Data Acquisition Device
MEG-330B/LPG/CNG: Alternate Fuels Engine Test Stand with Closed Loop Dynamometer
Custom Designed: Turn-key Alternate Energy Training Centres plus STEM Kits
MEG-MEC2: Introductory Alternate Energies Centrev
MEG-ALT: Desktop Alternative Energy Trainer
Solar
RE540: Photovoltaic Trainer
RE540A: Optional Water Pump
RE540B: Optional Single Phase Inverter
RE540C: Additional Solar Panel
RE540E: Solar Simulator
RE550: Flat Plate Solar Energy Collector
RE550A: Flat Focusing Solar Collector
RE550B: Solar Simulator
H-PVIT-MAST: Mobile Solar Array with Solar Tracking System
SST-4: Solar Heat System Trainerv H-SST-3: Solar Heat System Trainer
SHSP-1: Solar Heat and Solar Photovoltaic Trainer
HEAT-1: Home Efficiency Auditor TESTING Facility
H-HYD-1A: Solar Hydronics Trainer
H-PVIT-1: Photovoltaic Installers Trainer
H-SPT-AC-1: Solar Photovoltaic Trainer
H-SPT-AC-1-HS: Table Top Solar Photovoltaic Trainer
H-SST-1A: Solar System Trainer
H-SHST-1: Solar Heat Service Trainer
MEG-SO-A2: Solar Photovoltaic Trainer
MEG-PVW: Solar-Wind Hybrid Trainer
MEG-CPV-ST: Solar PV Charging and Storage Batteries
Wind
RE570: Horizontal Axis Wind Turbine
RE580: Combined Wind & Solar Generator Demonstrator
H-WPG-1B: Wind Powered Generator
MEG-W11: Wind Power Trainer
Hydraulics
MEG-WA1: Hydroelectric Trainer
Geothermal
MEG-GEO: Geothermal Turbine Trainer
Nuclear
MEG-NUC: Nuclear trainer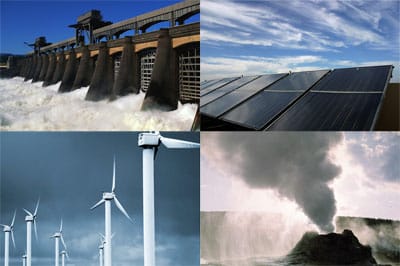 The increasing cost of fossil fuels and worsening problems of global warming due to increased content of Carbon Dioxide have had people think of using alternative energy/ green technologies to overcome the scarcity of resources and environmental damage. Unlike fossil fuels, which could be exhausted, renewable energy sources can be sustained indefinitely. The five most often used renewable sources are solar, wind, water (hydropower), geothermal and biomass. In Australia, investment in and use of renewable energy is both encouraged and required by a range of state and federal government incentives and legislation. According to BP and Shell, by 2050, one-third of the world's energy will need to come from solar, wind, and other renewable resources. That is renewables will play a bigger role in the near future due to pressures from climate change, population growth, and fossil fuel depletion.
Bestech Australia incorporates with leading supplier from the US & UK providing high quality instrumentation, technical trainers and simulators to numerous . We assist clients design and equip the lab based on organizational requirements on individual basis and help to meet the ultimate goal of teaching.
Please view our PDF brochures relating to this product.
For more information, CONTACT US now with your application details.
To view the brochure, you will need to have a PDF reader. If you don't have one installed, please download a free copy from the Adobe PDF Reader site.
Please complete the enquiry form below for specific information and advice on Alternative & Renewable Energy.
Fields marked with a '*' are mandatory and must be filled.